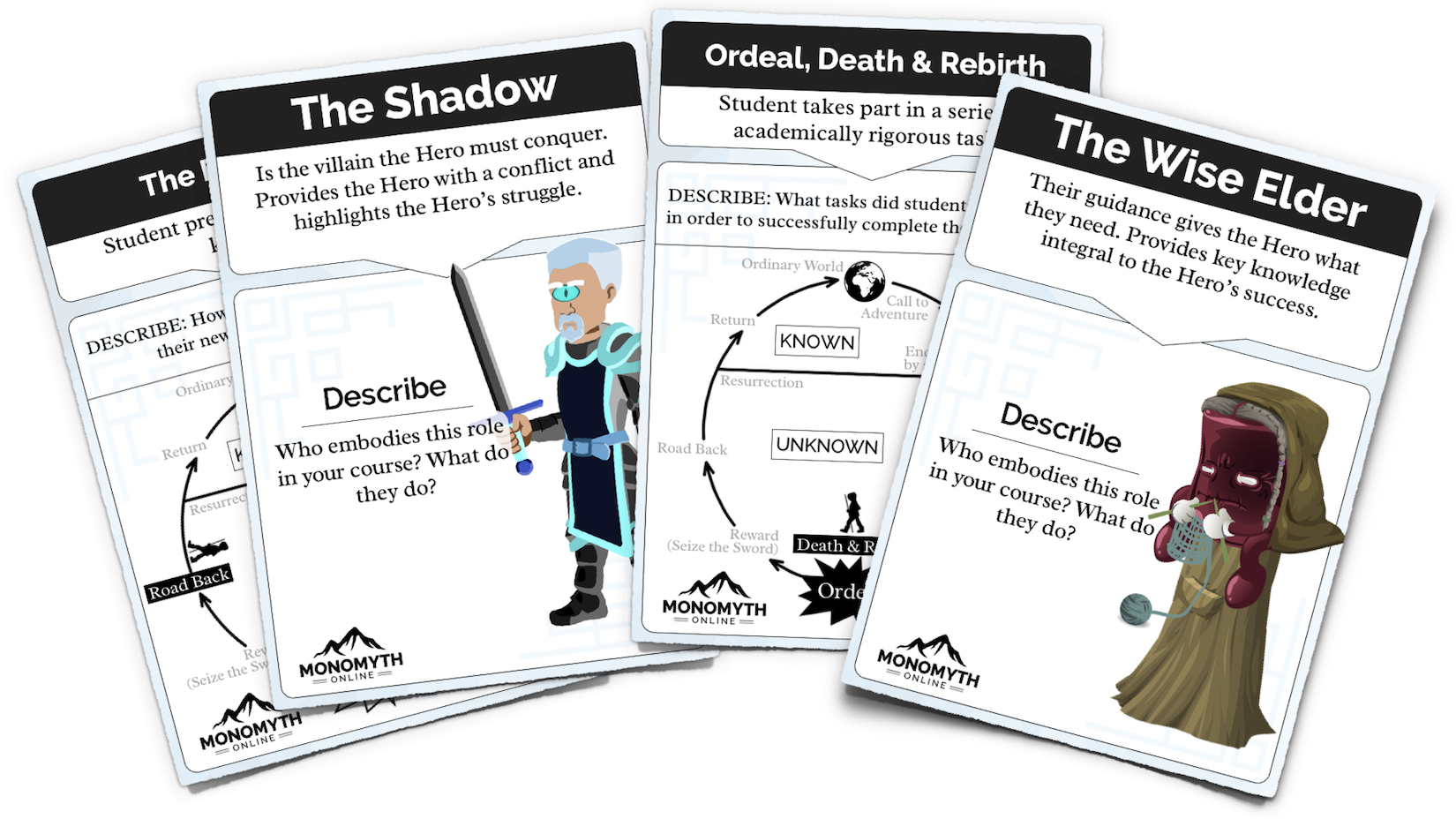 16 Jul

Establishing Epic Heroes Card Game

Establishing Epic Heroes is a Storytelling Card Game for Online Learning Practitioners to play and consider their work and experiences through the lens of the Hero's Journey. Holding a handful of cards, players are challenged to develop narratives describing their online learning experiences to share for group discussion.




















Goal of the Game
Through prompted storytelling, this game guides players through translating their experiences in online education into the various aspects of the hero's journey. This challenge is meant to be individually reflective and spur group discussion following each narrative.
The remaining rules and instruction are included in the the game PDF file. Gather a group of your colleagues for some thoughtful reflection and excellent discussion about online learning.
Download the Game!
Remix this Work
The rules of this game are flexible to meet various situations of play. Feel free to change or remix rules and cards to suit your needs. Here are all the .psd files so you can edit the cards with graphic editing software. You're also invited to use this game beyond the topic of online learning!
Establishing Epic Heroes
 is licensed under a Creative Commons Attribution-NonCommercial-ShareAlike 4.0 International License.
---
This post was originally published openly on Keegan's blog.